Lucky Hand-held fish finder Lucky Nova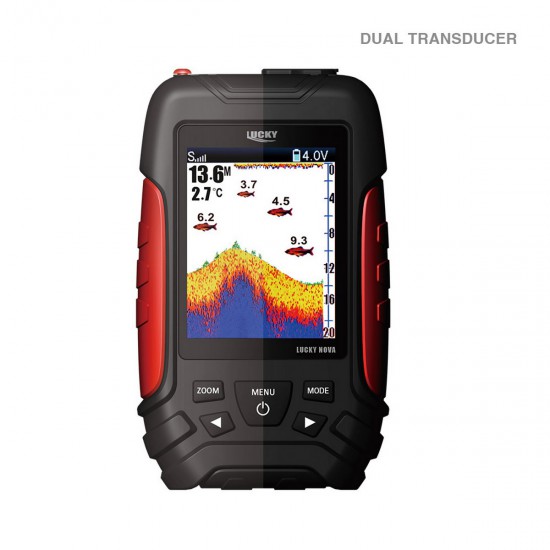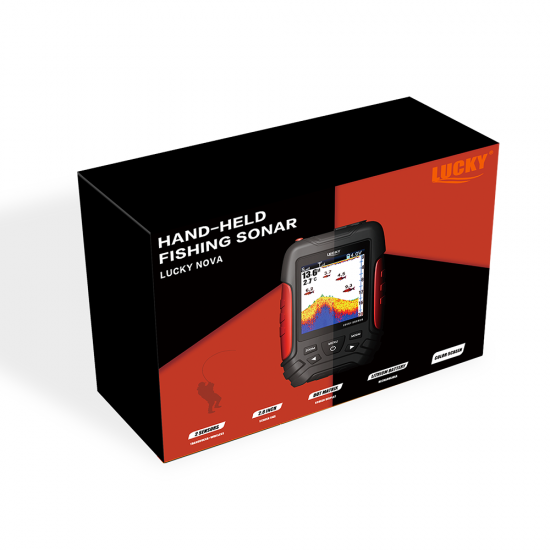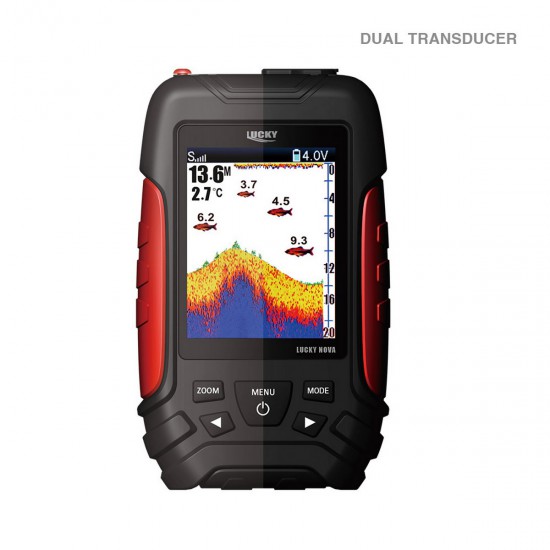 -20 %



Lucky Hand-held fish finder Lucky Nova
Stock:

In Stock

Model:

Nova

Lucky sonar
LUCKY NOVA is the wired and wireless 2-in-1 fishing sonar that can meet all fishing types, with the competitive prices and dot-matrix color screen display which helps you to get underwater information more accurate and clear to enrich your fishing fun!
Activate any fishing type with Lucky Nova Fish finder
Bank fishingKayak fishingIce fishingBoat fishing
Bank fishing
Lucky Nova is the wired and wireless 2-in-1 fishing sonar which means you can use and explore it depending on your fishing habits and needs. Hand-held size let you carry it easily no matter which city river, lake or pond.
Level up your fishing experience with smart settings
Lucky Nova is a wired and wireless 2-in-1 fishing sonar which gives anglers 90°+45° scanning angle and 45m+100m scanning depth.Just Cast,Scanning,Reading and Making decison. It will make your fishing more efficient and elegant.
Nova also has a humanized design , the user interface has three color patterns to choose from, according to the anglers using habits.The matching of each color is carefully compared to ensure the accuracy and clarity of each sonar message.
Nova equipped with an dot-matrix screen display to make the readings more clear and intuitive.
Lucky original kit box will make sure the Nova and accessories collect orderly and faster.Just carry the box to start your fishing trip efficient.
Casting and Scanning with Nova in 3 steps