Lucky Hand-held fish finder Lucky Knight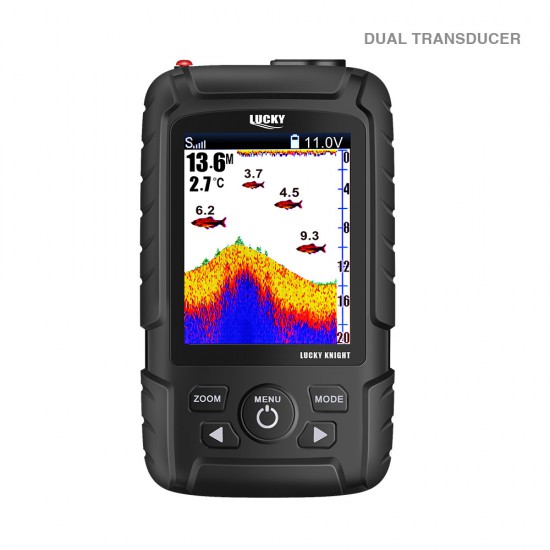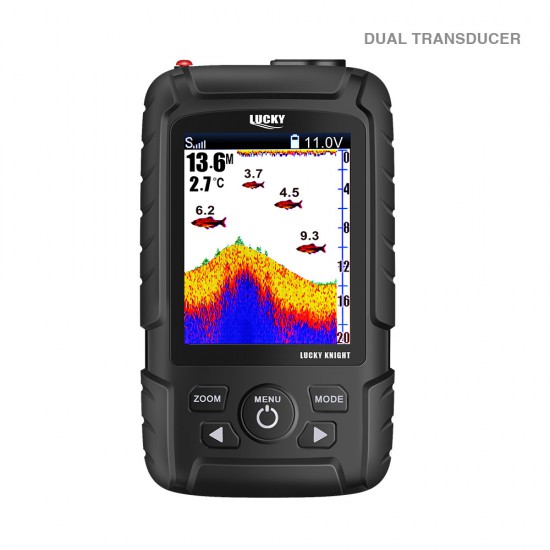 Lucky Hand-held fish finder Lucky Knight
Stock:

In Stock

Model:

Knight

Lucky sonar
Lucky Knight
LUCKY KNIGHT is the one and only floating and waterproof fishing sonar in the world. Have it, you can get accurate underwater information and find the best fishing spot quickly.You can also set the fish size alarm according to your need. It will provide basic air and water environment to identify the activity of the fish school and the species in this area.What's more, if you go to mountings' list and find a fixed trestle that matches your KNIGHT, you might can't help saying that it's the perfect all-purpose fish finder ever.
Activate any fishing type with Lucky Knight
Bank fishing Kayak fishingIce fishingBoat fishing
Bank fishing
A powerful display device with 2 sonar sensors makes Lucky Knight the best hand-held fish finder. Wired and wireless sonar transducer provide dual-use options. Just tie the wireless sonar sensor to fishing line, cast into the water then you can get the rich underwater information.
Level up your fishing experience with smart settings
With the waterproof and floating features,anglers can fishing in open water area without worrying about it falling into the water and if you want to get in touch with nature, just jump into water and have a close contact with the fish
Lucky Knight has 2 sonar sensors which give anglers more options for any fishing type and area. 45°and 90° scanning angle can detect water depths of 100m and 45m.Cast,Scanning,Reading and Making decison which make your fishing more efficient and elegant.
3 colors to display sonar conversion information to satisfy anglers' different reading habits. Choose from the 3 color palettes for perfect display visibility, whatever the weather conditions and light effects.
The perfect Lucky original kit box make the Knight fish finder and accessories neatly into a box.Every time you want to go fishing, just pick up the kit box and the fishing rod,you're like a soldier armed to the teeth and battle with fish.
Casting and Scanning with Knight in 3 steps