Lucky Hand-held fish finder Lucky Hornet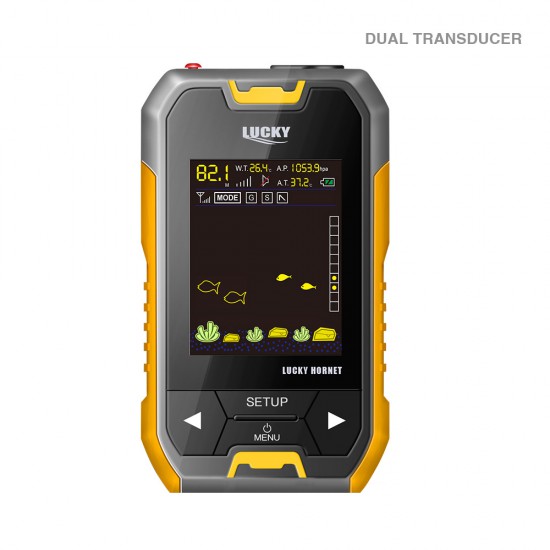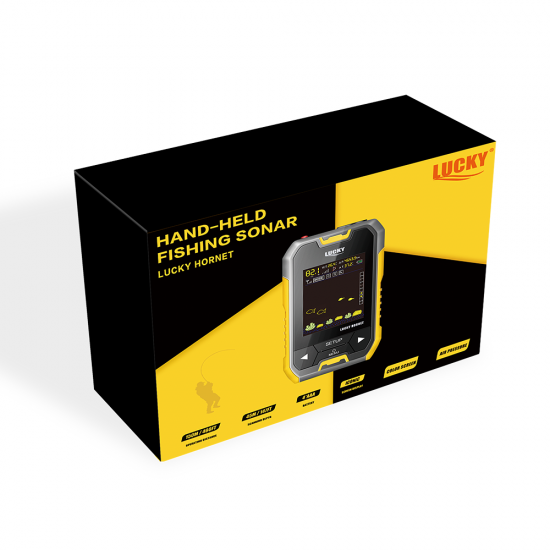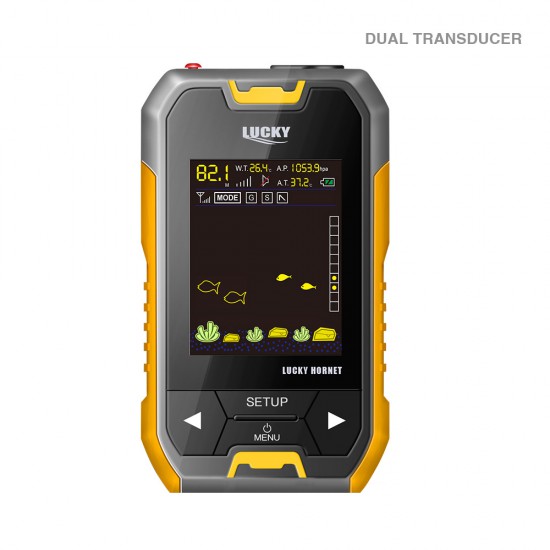 -30 %



Lucky Hand-held fish finder Lucky Hornet
Stock:

In Stock

Model:

Hornet

Lucky sonar
Lucky Hornet
LUCKY HORNET is a creative dual-use fish finder which is inspired by bumblebee, It has all the features of a fish finder, and a cool look as well as a comfortable holding size that fits perfectly into any anglers hands which attract more and more young anglers chasing it. It is definitely a worth buying fish finder and suitable for a variety of fishing types!
Activate any fishing type with Lucky Hornet Fish finder
Bank fishingKayak fishingIce fishingBoat fishing
Bank fishing
A powerful display device with 2 sonar sensors makes Lucky Knight the best hand-held fish finder. Wired and wireless sonar transducer provide dual-use options. Just tie the wireless sonar sensor to fishing line, cast into the water then you can get the rich underwater information.
Level up your fishing experience with smart settings
The air pressure detection system will display the real-time air pressure on the screen to make sure the anglers can clearly understand fishing condition and identify the fish activity according to the air pressure change. Meanwhile the fish size infromation allows you to setting at will.
Lucky Hornet fly works as a wireless fishing sonar which give anglers 90° scanning angle and 45m scanning depth.Just Cast,Scanning,Reading and Making decison. It will make your fishing more efficient and elegant.
If you only want to fish or play on the shore and don't want to wrestle with fish in the water, then Hornet fly as a wireless fish finder provides a wireless operating distance of 150m in case of the loss of signal
The proper size of the Hornet fits anglers palm well. The colour scheme is inspired by bumblebees, which are popular with young anglers
Casting and Scanning with Hornet in 3 steps