Sephora Rouge Matte Lipstick from Sephora Collection - Peace and Rock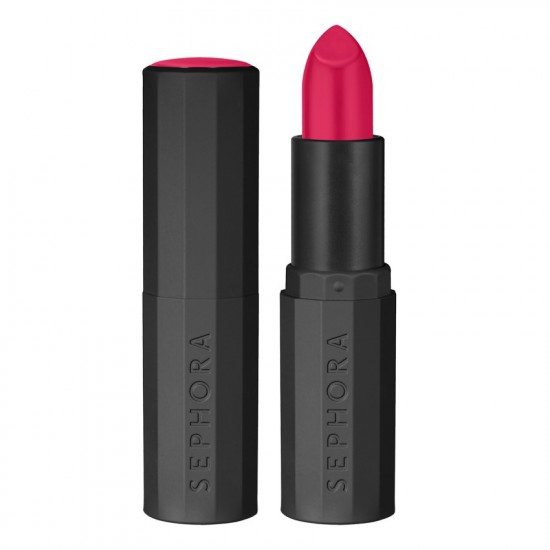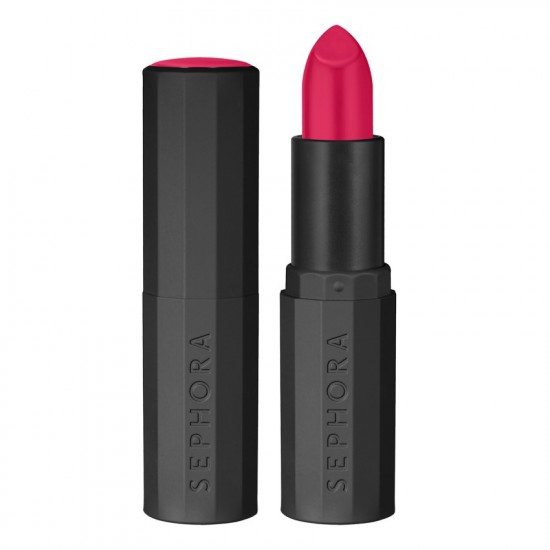 Sephora Rouge Matte Lipstick from Sephora Collection - Peace and Rock
Sephora Rouge, the iconic SEPHORA COLLECTION lipstick, now comes in a velvety matte finish, delivering intense and long-lasting color in a single stroke.
Sephora Rouge is reinvented in 3 must-have finishes: Matte, Satin and Lacquer. All of them come in irresistible colors, from classic to bold, to satisfy your every desire. This iconic lipstick is getting a makeover with new, modern and elegant multi-faceted black matte packaging.

For what kind of makeup?
Blurring effect - Intense color - Velvety finish - Comfortable
Its featherlight formula enriched with shea butter glides on softly at application, never overloads, and stays comfortable all day long. The combination of pigments and soft focus agents delivers intense color and a blurring effect for smoothed lips, with a sophisticated velvety matte finish.

Points of difference:
- Instant hydration.
- A curved tip, optimized to make application even easier and more precise.

How to use it
Sephora Rouge Matte lipstick can be worn alone or color-coordinated with a lip pencil for a high definition make up result. The +: its curved lipstick tip optimized for easy application and precision lip sculpting.

Why we love it:
A moisturizing matte lipstick for beautified lips, comfortable all day long.