Stoned Vibes Eyeshadow Palette by Urban Decay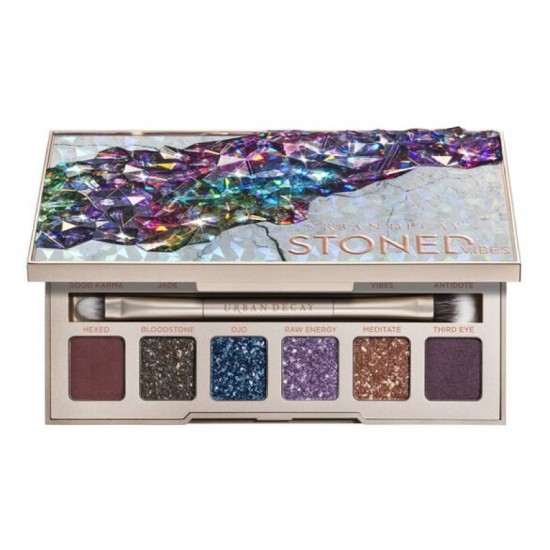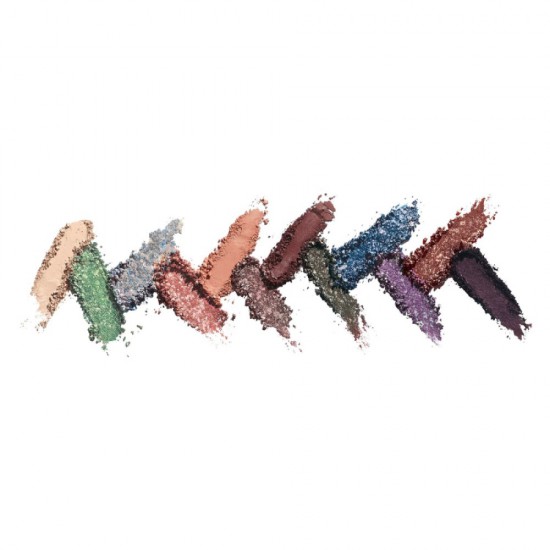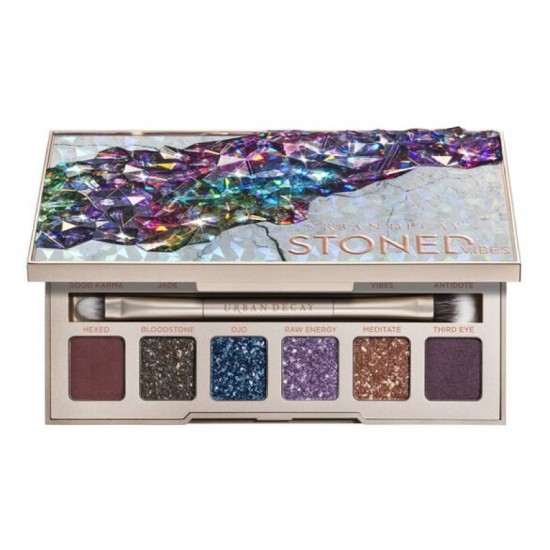 Stoned Vibes Eyeshadow Palette by Urban Decay
A 12-pan, gemstone-inspired eyeshadow palette of marbleized shimmers and pigmented mattes.

This Palette Contains:
-12 0.03 oz/ 0.85 g x Eyeshadows in Shades Good Karma (ivory matte with sheen), Jade (green metallic microglitter), Opal Aura (iridescent shimmer), Tigers Eye (copper metallic microglitter with pink shift), Vibes (rose metallic microglitter), Antidote (peach matte), Hexed (red-brown matte), Bloodstone (deep green with red metallic shift), Ojo (royal blue metallic microglitter), Raw Energy (sheer violet sparkle), Meditate (bronze metallic microglitter), and Third Eye (deep eggplant matte with sheen)

This palette has eight buildable, prismatic shimmers and four high-pigment mattes all infused with genuine tourmaline for good energy and ultimate staying power. Each of its blendable, gemstone-inspired, marbleized eyeshadows feature a hybrid powder-cream formula that gives you maximum shimmer and glitter minus the fallout. Also included are four mattes to create a full look.