Wild Book Palette from Sephora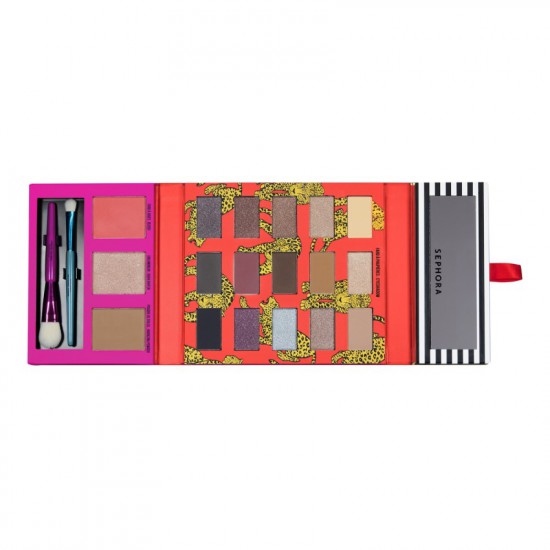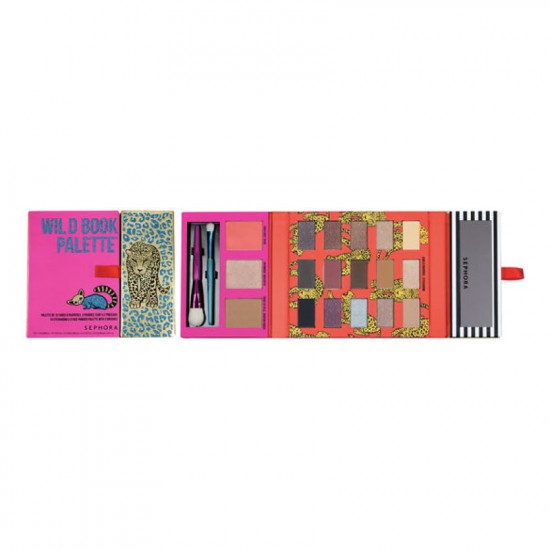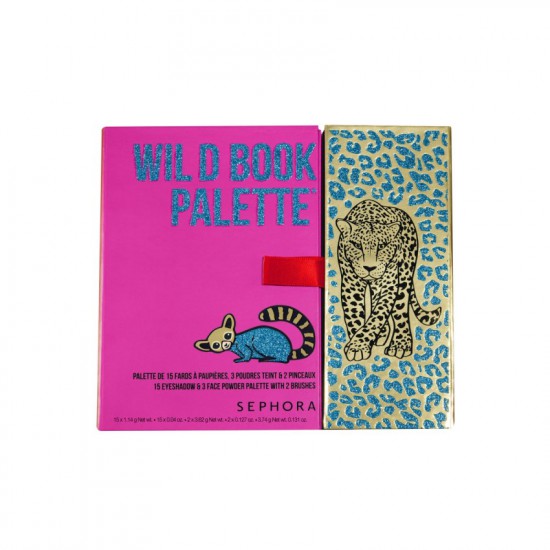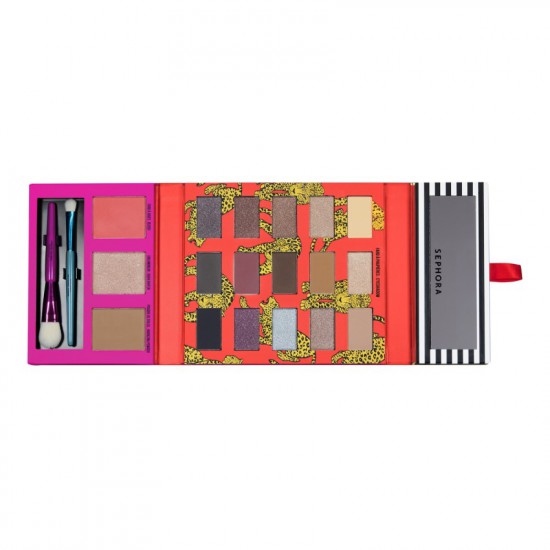 Wild Book Palette from Sephora
A complete palette with 15 eye shadows, 3 face powders and 2 brushes to help you achieve your dream looks!

What type of make-up do they suit?
Achieve a natural or totally magnetic look with these 15 eye shadows in matte and shimmer finishes, in a range of shades from tawny brown to precious taupe and vibrant pink. Their soft, silky texture reveals an intense, highly pigmented color for an instantly eye-enhancing look. Next use the 3 powders in universal shades to achieve a truly radiant complexion: a delicate pink blusher, a subtly shimmering highlighter and a sun powder for a natural-looking glow.

Advantages:
- 15 generous portions of eye shadow in matte and shimmer finishes.
- 2 essential make-up brushes: one for the eyes and one for the complexion.
- Integrated mirror to help you apply your make-up

How do you use it?
Eyes:
1. Start by applying a lighter shade to the whole of the upper eyelid.
2. Then apply a medium shade to the center of the upper eyelid and extend to the outside corner of the eye.
3. Last of all, emphasize your eyes by applying a darker shade along the upper and lower lashline.

Complexion - use a make-up brush:
1. Apply the sun powder to facial contours (hairline, temples, jawline).
2. Apply blusher to cheekbones.
3. Apply highlighter to Cupid's bow, top of cheekbones, browbone and ridge of nose.